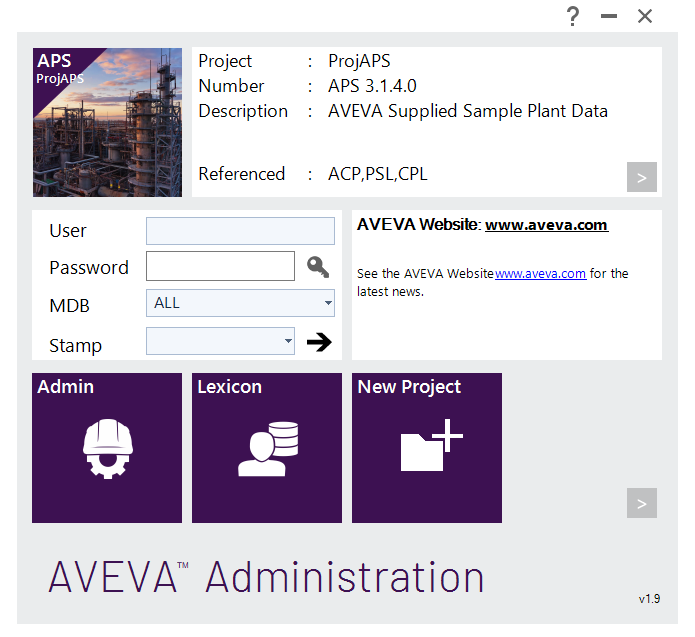 Projects created for use with AVEVA Everything3D 3.1 can now have 5000 DBs in an MDB.
To enable this, the project is required to be upgraded using AVEVA Administration (1.7.0).
• Enter Admin module, expunging any dead users and then LOCK the project.
• Type the following command:
DBUPGRADE PROJECT TO LATEST OPTION CONFIRMED
• Unlock the project.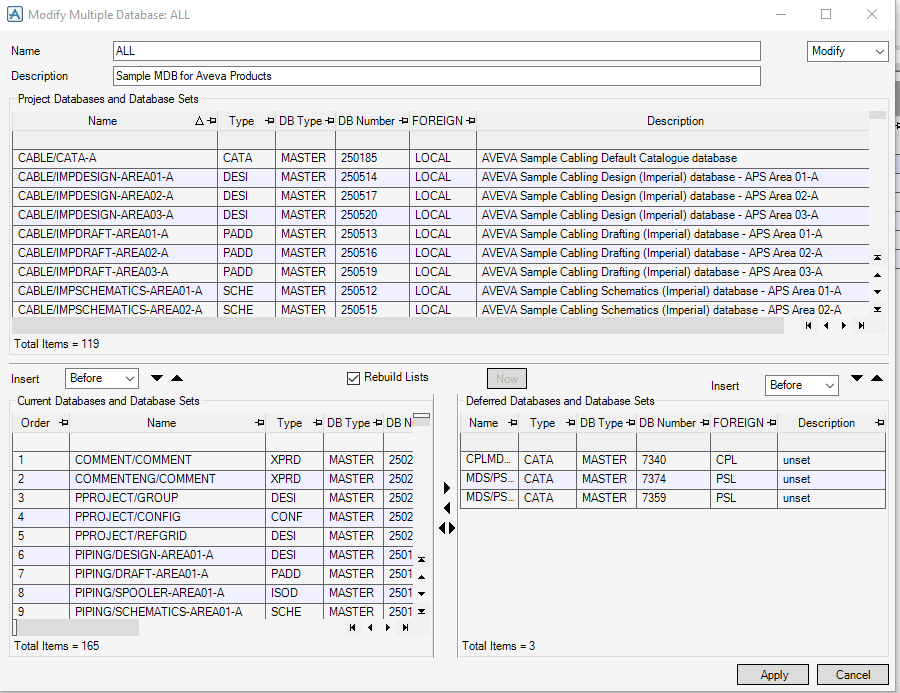 The 5000 Database allowance is not available in the AVEVA PDMS 12.1.SP5 environment