Cosmetic threads have improved in both appearance and usability within SOLIDWORKS 2022. First, let us start with appearance. When applying the cosmetic thread to a part, any appearance or texture that you applied to that same part, will also appear between the cosmetic threads themselves. See the before and after images below to see the improvement to the thread's appearance. And, to take it a step further, these Cosmetic Threads are also now supported in SOLIDWORKS Visualize
The behavior of cosmetic threads in SOLIDWORKS has also changed in 2022. Cosmetic threads are now owned by the latest feature in the FeatureManager design tree whose face shares the common edge selected for attaching the thread. In the image below, you will see how in 2022, after creating a cut, chamfer, and cosmetic thread from the chamfer edge, the chamfer now owns the cosmetic thread feature.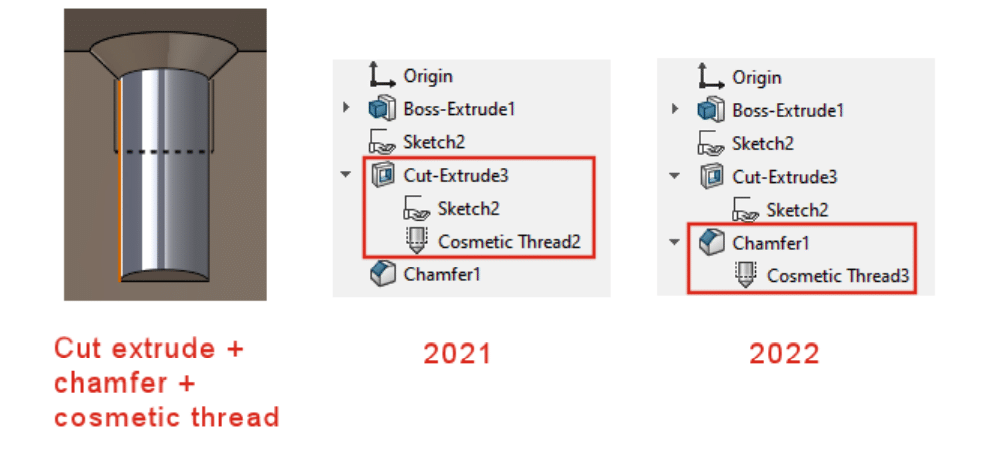 Note: These enhancements only apply to new parts created in SOLIDWORKS 2022. If you want to upgrade legacy parts, you will have to right click on the part and select 'Upgrade Cosmetic Thread Features'.