This training course is aimed at Piping Designers/Engineers with AVEVA Plant Pipework Modelling experience and aims to introduce the concepts of building catalogue components and piping specifications using the AVEVA Catalogue Paragon module.
Objectives :
Understand Paragon and its benefits.
Use the Catalogue Explorer to access the Catalogue, Properties, Model and Draw Databases.
Create component Categories and Components.
Create component Point Sets and Geometry Sets.
Create Part Families and GPARTs.
Set GPART reference attributes to 3D Model, 3D Templates, Draw Symbol Sets, etc.
Set Symbol Key (SKEY) settings for use in IsoDraft.
Create a Nozzle Specification.
Create and maintain Piping Specifications.
Create Branch, Reducer, Nominal Bore and Specification Tables.
Create Connection Compatibility Tables.
Create Properties Data.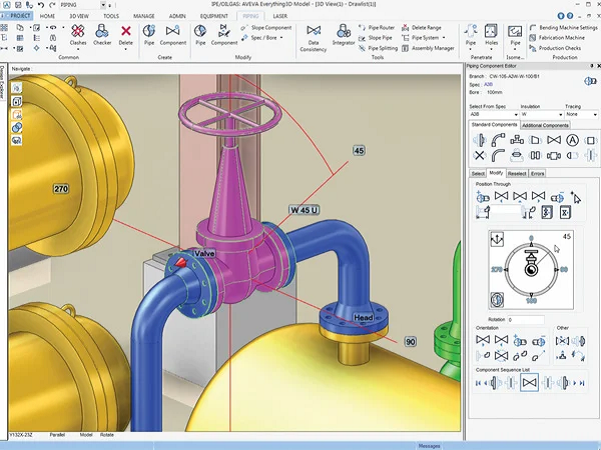 Program :
Day 1: General concept, architecture, coding system, Paragon module.
Day 2: Creation of pipe components: Elbow, Tube, Flange, …
Day 3: Creation of pipe components: Tee, Reducers, Valves…
Day 4: Creation of advanced pipe components and piping specification
Day 5: Creation of the automatic bolting definition
| | | |
| --- | --- | --- |
| Audience | | Designated Cats & Specs personnel with Piping Design background. |
| Language | | English – French – Arabic |
| Prerequisites | | AVEVA E3D Pipework Modelling |
| Duration | | 5 Days |
| Location | | On site – Online – Customer site |
| Software Version | | AVEVA E3D DESIGN 2.1 or 3.1 |
| Level of training | | Advanced |