The Collections form has been revised at AVEVA E3D 3.1 with the following improvements:
Show All or Current Collection :
Option buttons have been introduced to the Collections form to allow a user to control the visibility of All Collections or the Current Collection.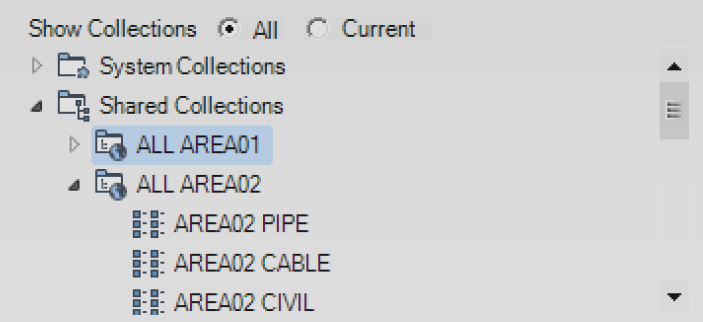 Add to Collection :
An additional option has been added to the (Model) Explorer right-click context menu to add hierarchy elements to the current collection.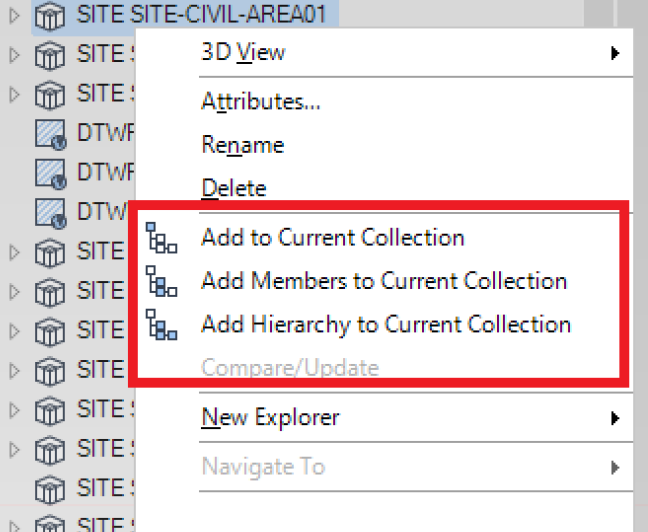 Action on Filtered List :
The Action button in collections utility allows the user to apply an expression on the complete list of selected collection elements or on a filtered list.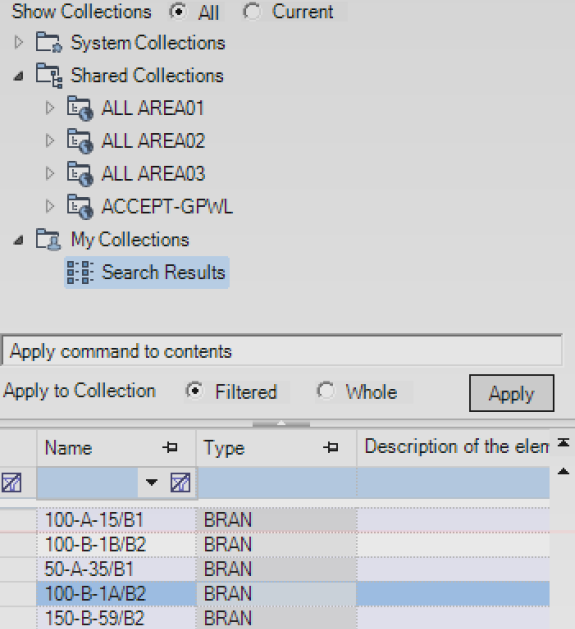 Select on Canvas :
In the AVEVA E3D Draw module the Select on Canvas option is now available via a right-click context menu in the Collection form results grid.