Search via Explorer :
Access to the Search form has been extended to be made available from the (Model) Explorer.

Redesigned Search form :
The Search form has been revised at AVEVA E3D 3.1 with the following improvements:
Search (incl. number of elements found) and reset functions moved to the top of the form.
Able to view search result in a collection (via link).
Additional search tools toggle button is used to manage the collapsible search options form.
If a search result is more than 1000000, the following message is prompted: "Too many results, please refine your search"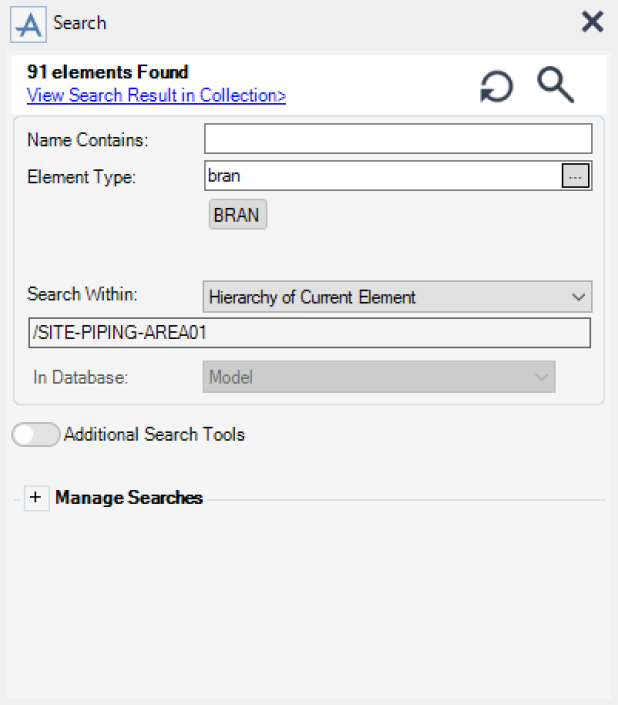 Element Type Selector :
A selector button has been added to the Element Type field on the Search form to allow users to review and select all available element types via the prompted Search Element Types form. The Source filter allows element types to be filtered using DB types and, for Design DBs, Sub Types.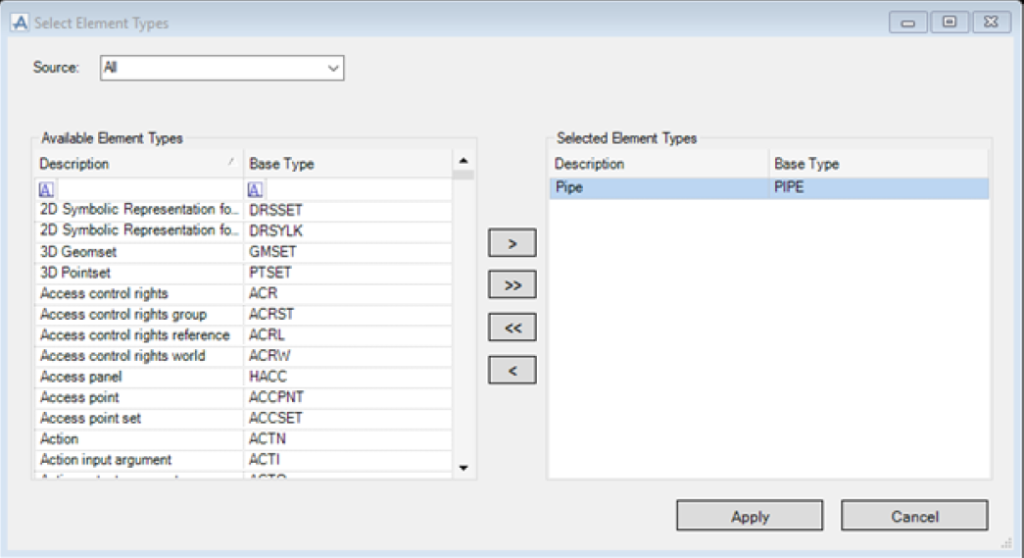 User Defined Type Groups :
From the Source options list in the Select Element Types form a user may select a User Defined Type Group applicable to the current MDB.