Copy from DIST / ID result to clipboard :
In AVEVA E3D Model and Draw modules the result of the canvas command DIST and ID may be copied to clipboard via an introduced tile option in the context editor. The displayed description/output is copied to the system clipboard as a plain text so that it may be used in other applications.

In both cases the current DIST or ID operation will not be released, ensuring the user can still manage the previous result, change target point or exit.
Paste to alternative Owner :
In the AVEVA E3D Model module the individual Copy and Paste functions have been extended to allow a user to paste an identified object under a new owning element using an element pick on the Model or Draw Explorers. The option is accessed via the Context Editor option Owner tile.

For example, to paste an equipment element into a different ZONE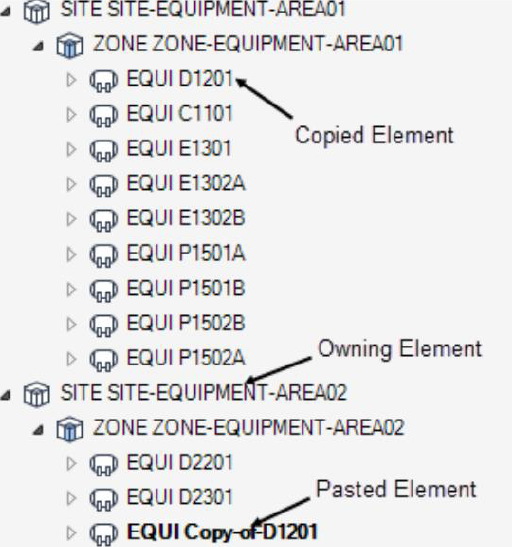 If the picked owning element is not valid, an appropriate message window is displayed.