You can create new, custom keyboard shortcuts in Fusion 360 in a few simple steps.
In the toolbar, select the command you want to create a custom shortcut for.
Hover over the right side of the command until you see the vertical ellipsis icon (i.e., three vertical dots).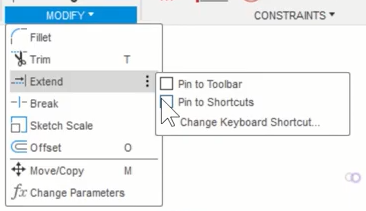 Click the virtual ellipsis icon, then select "Change keyboard shortcut".
If it doesn't already have a shortcut, assign a new shortcut key by entering one in the field.
Select "OK" to save your custom keyboard shortcut.