If you have a SOLIDWORKS assembly drawing with a lot components you may find that your BOM table is too large for the sheet. In this situation you can split the table into separate pieces and move them to another location on the sheet or even to another sheet altogether!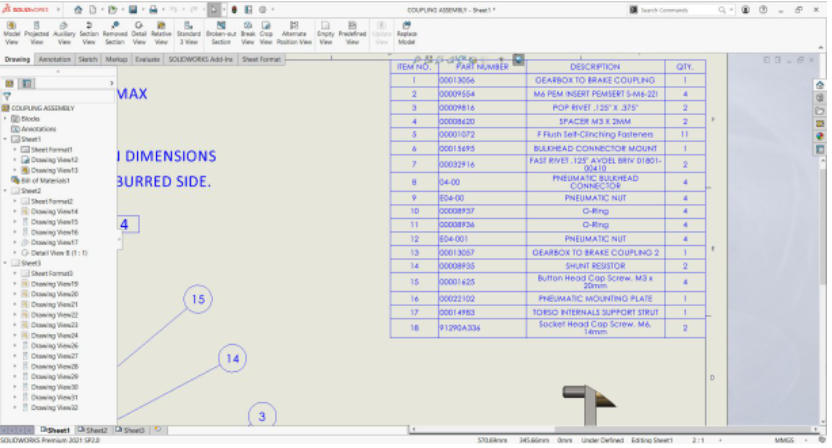 Split BOM Table
To split a BOM table at any row or column:
Right-click a cell where you want to split the table and click Split from the shortcut menu:
Choose one of the Split options, note that the options may be different depending on which cell you chose:

Horizontally Auto Split
Horizontally Above
Horizontally Below
Vertically Left
Vertically Right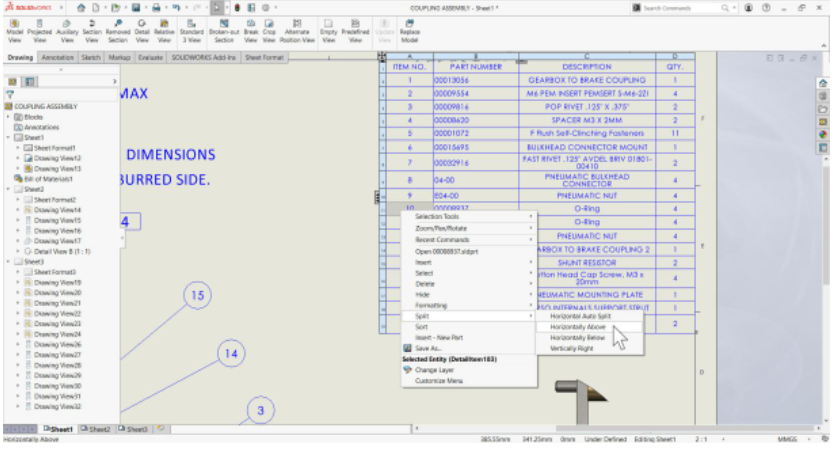 3. A separate table is generated with its own column headers.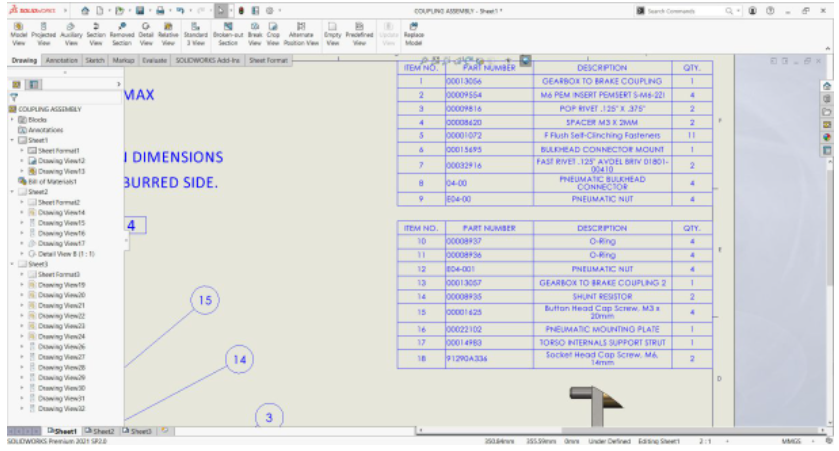 4.You can move the split tables independently and drag the tables to snap them together.
NOTE: You can drag and drop or copy and paste a split SOLIDWORKS BOM table onto other sheets
Merge SOLIDWORKS BOM
You can merge together previously split BOMs.
Right-click a split table and click Merge Tables

Merge with next allows you to merge once piece at a time if you have multiple splits
Merge All will merge all of the split table pieces together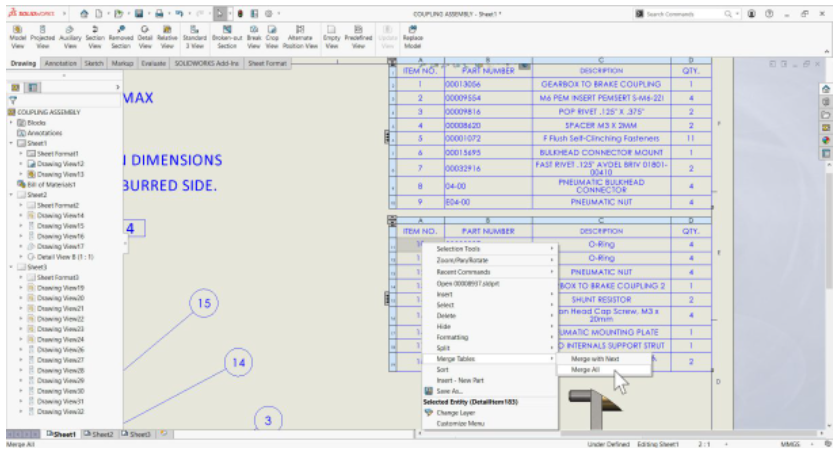 2. The split SOLIDWORKS BOM table will then revert back to it's merged state