The format of the PowerCompass™ with respect to the axes is set via the PROJECT tab in AVEVA E3D DESIGN
For the typical Marine format the XYZ axes are interpreted in Marine directions as:
X = FORWARD -X = AFT
Y = PORT -Y = STARBOARD
Z = UP -Z = DOWN
Consequently, the Marine axes format corresponds to the Plant axes as:
X = EAST                       -X = WEST
Y = NORTH                   -Y = SOUTH
Z = UP                            -Z = DOWN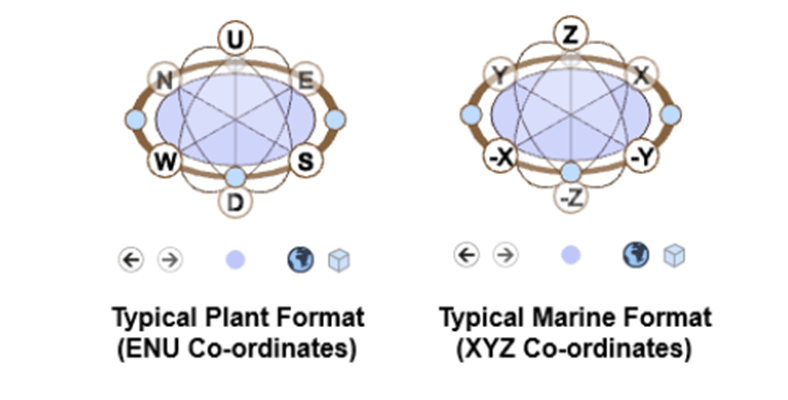 The PowerCompass is an intuitive tool allowing the user to control the view direction and to select different co-ordinate systems.
The view direction features of the PowerCompass will be described in section Controlling the 3D View.
The coordinate systems will be described in section Specifying a Position.
It is possible to move the position of the PowerCompass by dragging the blue grip located below the compass.